It appears we forgot to tell you about the upcoming Gadgets to go with this Grifter. For today on our week of spoilers, we present the Gadgets in W2D!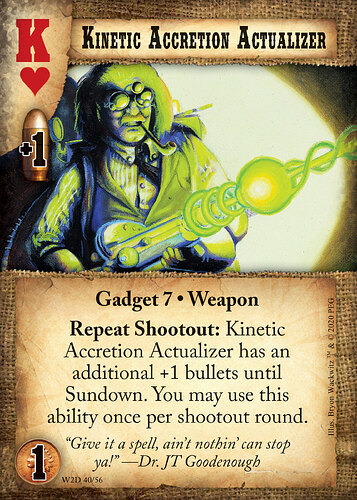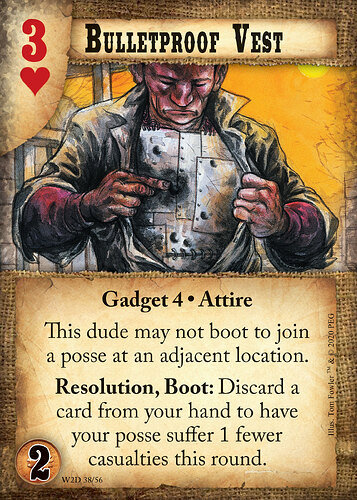 Hooray, now I can live out my "For a Fistful of Dollars" dreams with the vest.

I like that it has a strong effect but a natural counterplay in preventing the dude booting to join posses, so opponents can maneuver around it. Feels thematic too!